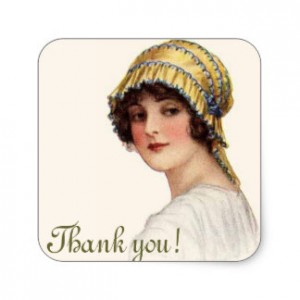 We raise funds to support many AAUW national activities through AAUW Funds as well as several local scholarships.
AAUW Rockland branch has a 501(c)(3) tax exempt status making all contributions tax deductible.
To Donate: Please print our AAUW Rockland Contribution Form and mail your check to:
AAUW Rockland County  PO Box 19  West Nyack, NY 10994
Educational Opportunity  Fund:
One of the world's largest sources of funding exclusively for graduate women, the AAUW Educational Opportunities Fund supports aspiring scholars around the globe, teachers and activists in local communities, women at critical stages of their careers, and those pursuing professions where women are underrepresented.
EOF raises funds for grants and fellowships for women pursuing advanced degrees. Contributions are tax deductible. More about EOF
Legal Advocacy Fund:
Since 1981 the AAUW Legal Advocacy Fund has helped students, faculty, staff, and administrators in higher education to challenge discriminatory practices such as sexual harassment, denial of tenure or promotion, pay inequity, and inequality in women's athletics programs. It now addresses discrimination in all work places. More about LAF
LAF raises funds to assist women seeking judicial redress for sex discrimination in higher education and the work place. Contributions are tax deductible.
LOCAL SCHOLARSHIPS:
MIMI KORB SCHOLARSHIP
Mimi joined AAUW in 1982 and became a very active member from the start. She held almost every branch office over the years, including Program VP, Membership VP, Education Foundation VP for 13 years, President and Co-President of the branch for three separate terms, Parliamentarian, Chair of Woman of Achievement Diner Committee and Chair of the Branch 50th Anniversary  Celebration.
In 2008 she was elected to the position of NYS Secretary/By-Laws and continued through 2010. She was instrunental in obtaining our branch designation as a 501(C)(3) organization. Mimi accomplished all of this while battling cancer with never a complaint, always a smile on her face. Mimi participated in many NYS Conventions and the Summer Leadership programs which she thoroughly enjoyed. Mimi retired from UPS as a Systems Analyst in Mahwah, NJ.
By vote of our Board following her death in September, 2012, the Mimi Korb Scholarship was established in her memory. With her family's contribution and invoIvement and contributions from branch members and NYS AAUW, our branch shall be awarding funds to a deserving Rockland woman who is entering her junior year in college and has declared a major in an area of Science, TechnoIogy, Engineering or Math. (STEM)
We hope to repeat this award for many years with the continued invoIvement of the family and contributions from branch members. Contributions are tax deductible.
MYNEDER SCHOLARSHIP
Barbara Myneder, a graduate of Northwestem University and Dominican College, was a member of the New City (now Rockland County) branch of AAUW during the 1 970's. She was our "Legislative" representative and was
instrumental in having the newsletters printed.  As an officer and active member ofAAUW, her main interests were the people of Rockland County and the County's development.
A very intelligent woman'Barbara was invoIved in numerous activities and also Ioved her garden. The Branch Directory cover for 1979-80 was of Barbara's garden as illustrated by AAUW member/artist Majorie Hallett.
A garden was created in Barbara's memory by AAUW members at the Historical Society of Rockland County where she had been a member. Barbara spent a great deal of her spare time teaching children local history in her role as a costumed guide there.
Legacy: When Barbara died in 1979 her husband Charles began giving an annual contribution to our branch for a scholarship fund in her memory. When he died in 1987, their daughter Devon continued the tradition for several years after that. This provided our branch with a substantial amount which was deposited in a special account. While the principal remains, the interest on that account is designated to be applied to a scholarship which is awarded every other year to "a woman in need" returning to college. Scholarship application foms are sent to the local colleges. The Scholarship Committee then reviews the applications and designates the scholarship winner for that year.